Use your crafting skills
(or learn new skills)
to help others!
In this group there is the opportunity to work with a small group of friends, alone, or take part in larger events.  Please contact the church office to receive more information and updates about this group and the latest project/s.
---
The latest CWAC project is:
HATS FOR HOMELESS
The Hats for Homeless Facebook page has ideas and "how to" videos etc on how to make warm hats for people living rough.  Or you can choose your own pattern – there are many free downloadable ideas online.
You can read more about the project here:  https://www.insights.uca.org.au/hats-for-homeless/
Let the church office know if you plan to knit a hat.  We will get a collection together to get to the distributors.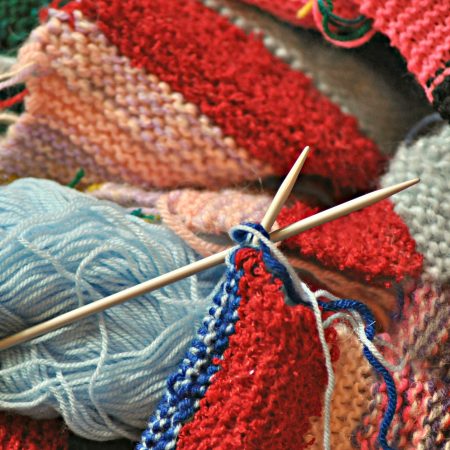 Remember to keep safe and stay healthy!  The latest health and safety guidelines in regards to physical distancing must be maintained if working in groups!  How about organising a knit-a-thon with a couple of friends in your backyard or other outdoor space?  Find a sunny space and get "CWAC"ing!
---
This is a group run by the "Make a Difference" and "Connect" teams at Church in the Marketplace.