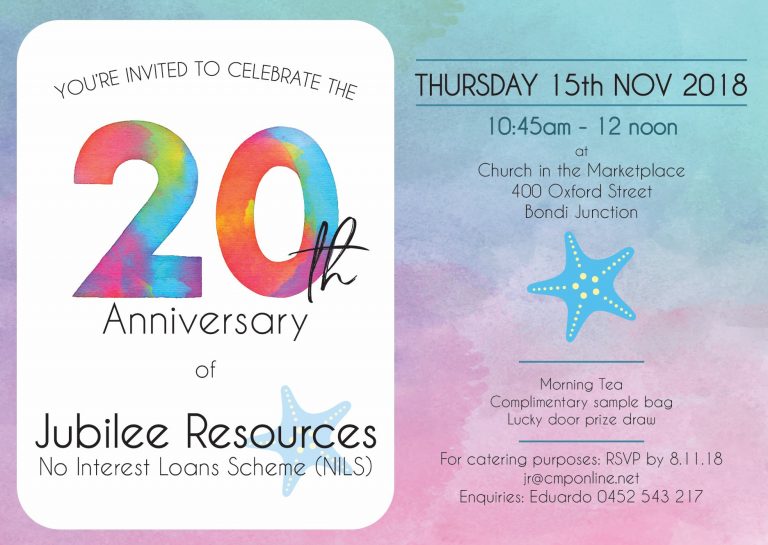 What is Jubilee Resources?
Jubilee Resources provides no-interest loans for people on low incomes who need essential household goods and services.
Jubilee Resources upholds the dignity and builds the financial capacity of people who are on limited incomes. Jubilee Resources is an accredited NILS provider and is part of a national network co-ordinated by Good Shepherd Microfinance and funded by the Australian Government. Jubilee Resources is also supported by the NSW Office of Fair Trading, the National Australia Bank and Uniting.
Jubilee Resources is an activity of the Church in the Marketplace, the Uniting Church at Bondi Junction.
Jubilee Resources has made over 1,500 loans, worth well over $1,100,000 since starting in 1998.