Use your crafting skills
(or learn new skills)
to help others!
In this group there is the opportunity to work with a small group of friends, alone, or take part in larger events.  Please sign up to receive more information and updates about this group and the latest project/s.
YOU CAN FOLLOW CWAC ON FACEBOOK.
---
The latest CWAC projects are:
HELP STOP THE SPREAD!  SEW A MASK OR 2, 3, 4 ….
Health authorities are now recommending masks as an extra layer of protection to use in addition to other covid-safe practices (hand washing, physical distancing etc).  How about sewing some washable masks for yourself, your family, church members, or the wider community?  These can be made using recycled materials you may find around your own home.
Please note that the NSW government are now recommending masks be worn in places of worship.

HATS FOR HOMELESS
The Hats for Homeless Facebook page has ideas and "how to" videos etc on how to make warm hats for people living rough.  Or you can choose your own pattern – there are many free downloadable ideas online.  Here's an example:  https://www.woollywormhead.com/free-patterns
You can read more about the project here:  https://www.insights.uca.org.au/hats-for-homeless/
Let the CWAC team know if you plan to knit a hat.  We will get a collection together to get to the distributors.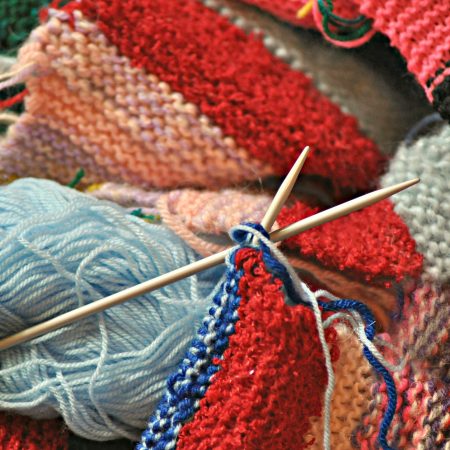 Remember to keep safe and stay healthy!  The latest health and safety guidelines in regards to physical distancing must be maintained if working in groups!  How about organising a knit-a-thon with a couple of friends in your backyard or other outdoor space?  Find a sunny space and get "CWAC"ing!
---
This is a group run by the "Make a Difference" and "Connect" teams at Church in the Marketplace.