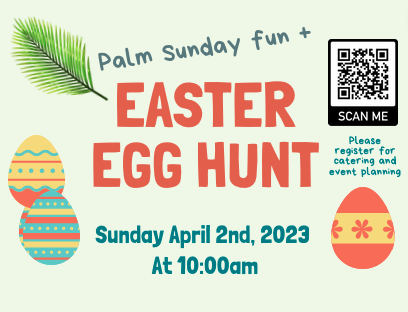 Bring your little ones to the CMP Easter Egg Hunt.
Hunt for eggs, learn about the first Easter and adults enjoy hot cross buns for morning tea.
The event will start off with some fun family-friendly Palm Sunday activities in the downstairs chapel followed by the hunt at 10:20am in the play group hall upstairs on Level 2.
After the hunt enjoy some toasted hot cross buns with the friendly people at Church in the Marketplace. It's all FREE!!
DATE
Sunday 2 April 2023 10:00 AM – 12:00 PM (UTC+11)